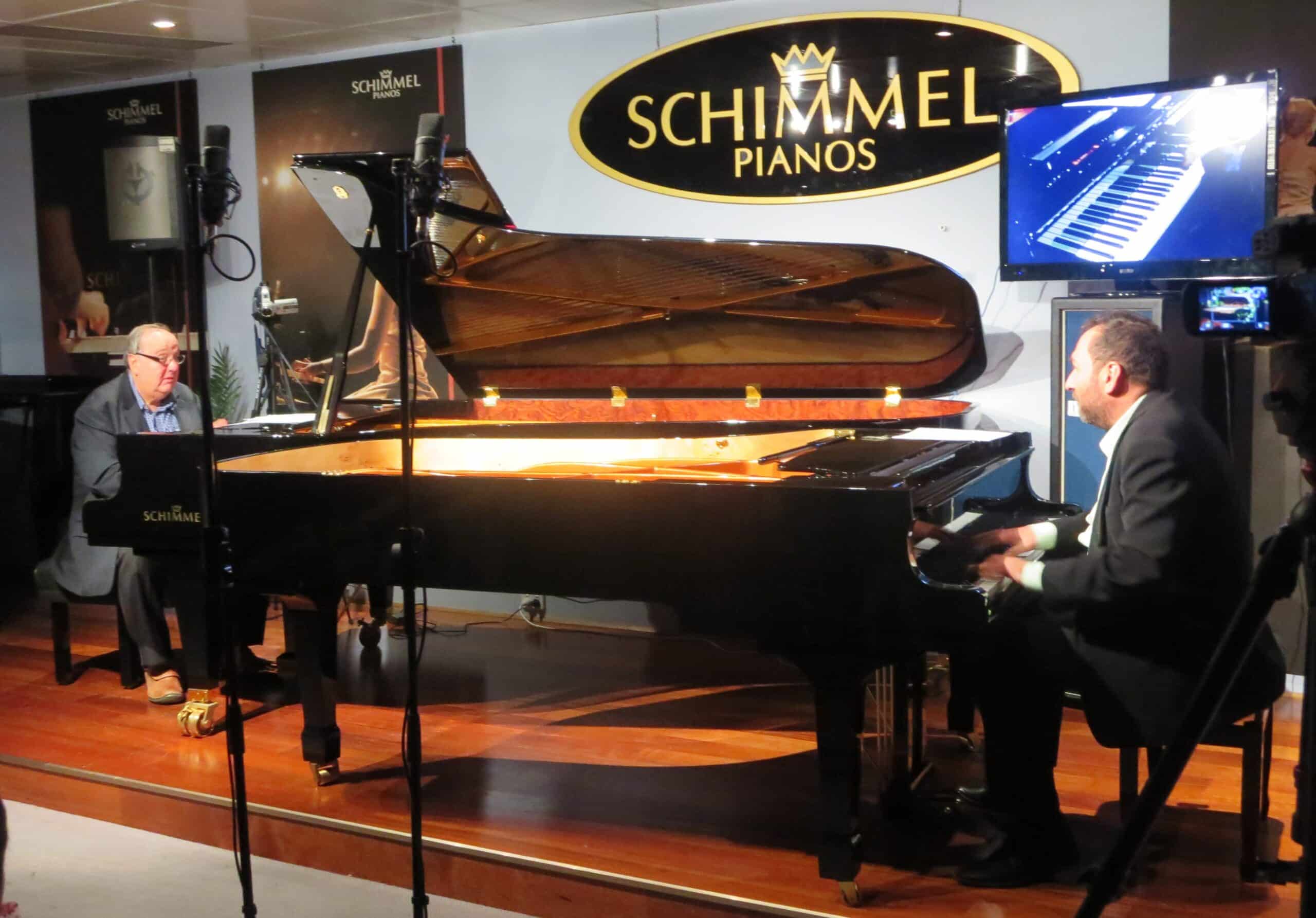 12 May

A Rare Musical Event

Legends of the Melbourne jazz scene, Bob Sedergreen and his son, Steve, performed together on the Schimmel stage in a rare two-piano musical feast on May 12, 2016.

Bob was thrilled and explained to audiences how there are limited opportunities to play together as pianists. He loved the Schimmel K280 grand and Steve loved the CF218 grand… so much so that we asked if they would like to swap instruments at interval and the answer was "no"! Bob and Steve performed an incredible mix of jazz standards and original tunes and were well praised by the generous audience.